Webinar Invitation: Selling your Business and Navigating the Emotional Impact
Selling a business is a major decision that entails not only significant business considerations but also profound emotional impacts. In Canada, a country known for its vibrant entrepreneurial spirit, the process of selling a business can be a complex and challenging endeavor.
We are thrilled to invite you to an engaging webinar on "Selling Your Business and Navigating the Emotional Impact" that will be held online on June 21st at 10:30 am PDT.
During this interactive session, we will delve into the profound emotional impacts that accompany the process of selling a business, as well as explore key strategies for managing the transition effectively. The webinar will feature an open discussion with a panel of seasoned professionals who bring practical experience and expertise to the table, alongside a client who will share their personal insights and lessons learned.
Key Topics to be Covered:
Understanding the emotional landscape of selling a business
Strategies for managing the emotional impact during the transition
Practical tips for maintaining personal well-being throughout the process
Real-life experiences and lessons learned through transition
Open discussion and Q&A with industry professionals and a client who recently sold their business
Jason Boudreau, Founder of VELA Wealth and an expert in intergenerational wealth, will lead the discussion and share his visionary insights on aligning life and wealth. Jeremy Nicholls, a strategic planning advisor, will contribute with his expertise and present a compelling client case study, providing a real-life perspective on the emotional aspects of selling a business. Additionally, we are delighted to have Shauna Trainor, our invited expert, who specializes in helping families navigate the complexities of ownership, wealth, and family dynamics.
To reserve your spot, please register for the webinar. Rest assured, even if you are unable to attend the live session, a recording will be made available to you.

Whether you are currently considering the sale of your business, have recently undergone the transition, or simply have an interest in the topic, this webinar offers valuable insights that can help you navigate the emotional challenges associated with this transformative journey.
Meet our distinguished Panelists: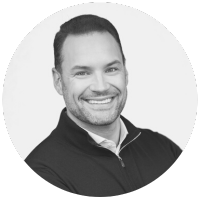 Jason Boudreau
Founder
VELA Wealth
The visionary behind VELA Wealth, Jason has transformed it into a reputable life and estate planning firm, empowering families to make meaningful choices at the crossroads of life and wealth. With a focus on intergenerational wealth transfer and estate planning, Jason's expertise lies in advanced insurance-based solutions that incorporate philanthropy and legacy planning. Known for his fresh perspective and out-of-the-box thinking, Jason derives immense satisfaction from witnessing clients fulfill their life vision and create a lasting impact with their wealth, knowing that VELA has played a pivotal role in bringing that vision to life for current and future generations.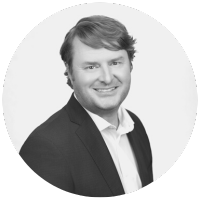 Jeremy Nicholls
Strategic Planning Advisor
VELA Wealth
Jeremy, a seasoned financial planner with 20 years of experience, brings a wealth of financial and life planning expertise to the VELA team. With a strong background in personal and corporate taxation, Jeremy excels in understanding the unique circumstances of entrepreneurial clients, collaborating with tax and legal professionals to establish recommendations that align with clients' life goals. Known for building strong, trusted relationships, Jeremy believes in achieving ultimate success by providing clarity around clients' life planning objectives, ensuring peace of mind for both individuals and their families.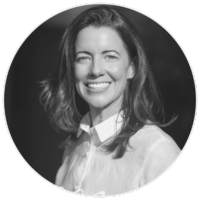 Shauna Trainor
Principal
A&O Partners LLP
Shauna works with enterprising families across North America to navigate the complexities of ownership, wealth, and family dynamics. Shauna engages in a planning process with family enterprises to help them identify, clarify, and articulate their ownership vision and strategy. In collaborating with families, Shauna helps them to establish relevant governance, enhance communication and engage in shared decision making. Shauna leverages her business and psychology background to help families and individual members achieve their desired objectives