The Polestar Podcast: Changing the World Through Education with The Earth Group
Our most recent episode of The Polestar Podcast by VELA Wealth features Kori Chilibeck and Matt Moreau, founders of the social enterprise The Earth Group.  The Earth Group exists entirely to provide school meals to children globally through a worldwide agreement with The United Nations World Food Programme (WFP).
Hosted by Rob Wallis, Kori and Matt will share the journey of the Earth Group, its social initiatives and business model, challenges they faced during the pandemic, difficulties they experience while building new relationships with well-known brands, and their successful stories on changing minds and lives.
About the Guest – Kori Chilibeck and Matt Moreau
Kori Chilibeck and Matt Moreau met in 2005 while working at Skiers Sportshop in Edmonton, Canada. Through extensive travel their eyes were opened to the dire circumstances in which a large percentage of the world lives. This instilled a sense of responsibility to do what they could to create positive change in the lives of people who need it most. In 2005 Matt and Kori started a social enterprise called Earth Water and donated 100% of their net profits to the United Nations World Food Programme. Please visit The Earth Group website to learn more.
About the Host – Rob Wallis
Rob Has provided senior financial planning and advice to VELA clients for over 15-years. He excels at working with entrepreneurial professionals and business owners to define their individual ecosystems and establish meaningful life and financial goals. He has specialized expertise in guiding healthcare professionals who are building multi-location, and specialist clinics. To read more, please visit the VELA team page.
The episode is also available on:
Read the transcript of the Polestar Podcast here.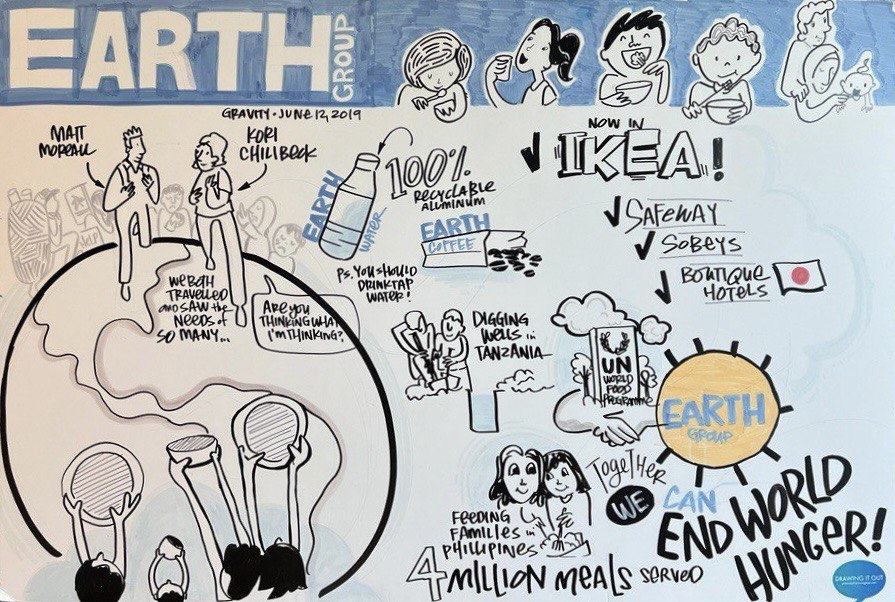 Live-drawn board performed during the Gravity 2019 event in Vancouver.