Candid conversation with Jayesh Parmar featured in Iconic Concierge
CEO/Co-Founder of Picatic.com which was acquired by Eventbrite in 2018, now Jayesh Parmar is an active investor and has jumped back into being a Co-CEO /Co-founder of Gunkii, the world's sexiest tongue scraper. Read the interview hosted by Jason Boudreau for the Iconic Concierge Summer 2022 issue.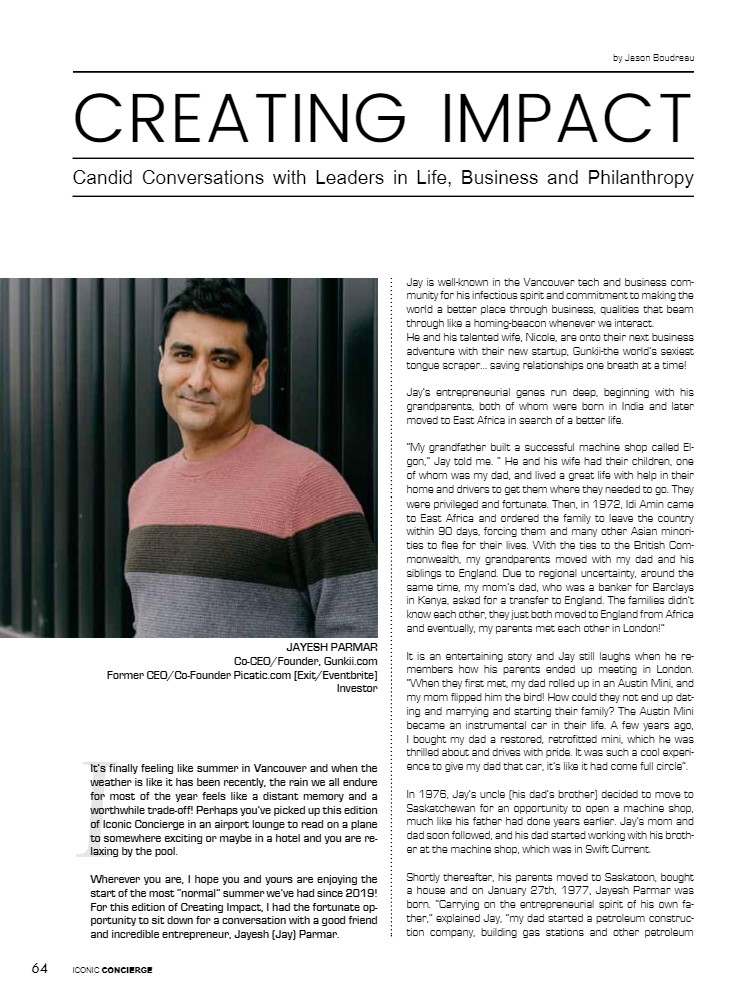 Read the full article in the Iconic Concierge Magazine.